How to Transfer Money Abroad from Sweden with a Mobile App
Mobile money transfers are a convenient solution for people living and working in Sweden who need to send money to loved ones back home, quickly and securely.

Want to know how to transfer money abroad from Sweden using your mobile? We take a look at the options available and the key benefits of using a money transfer app.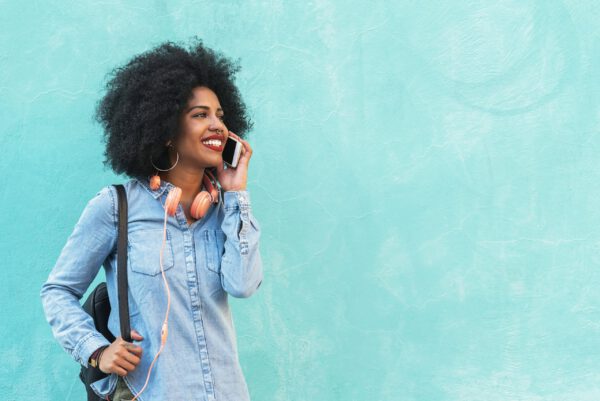 International money transfers from Sweden via your mobile
Global remittance has come a long way in recent years. The process has been modernised for an increasingly tech-savvy and interconnected world. If you don't want to waste time in queues or pay hefty charges for international money transfers, using banks or agents, you don't have to.
Traditional money transfer service providers, such as Western Union and MoneyGram, now enable people to send money online to countries abroad, whilst there are a number of mobile apps available which let people transfer money in minutes to family and friends worldwide.
Why use a mobile app to send money abroad?
We use our smartphones and mobile devices for almost everything these days, from social media and shopping to booking hotels and ordering taxis. So, why not send money overseas using your mobile?
Transfer money abroad from Sweden with a mobile app and enjoy the following benefits:
Instant money transfers
A quick and convenient solution
Flexible payout options
Secure payment processing software
Low-cost transfers and minimal fees
Create an eWallet
Get notifications and receipts
Track your transfers
In an era of mobile banking and instant smart payments, money transfer apps are the remittance solution for today's digital world.
Send money abroad via your mobile to bank accounts
Money transfer apps enable you to send money to bank accounts abroad with your credit card, debit card or bank transfer. Most major banks in your chosen destination will be compatible with the money transfer app and you'll be able to send money abroad in minutes.
Transfer funds from Sweden to cash pickup locations abroad
Mobile remittance apps, such as TalkRemit, enable you to send funds to cash pickup locations in your chosen destination, so that loved ones abroad can collect the money from their nearest cash collection branch. Not everyone is quick to adopt new technology or modern methods of remittance, so this allows recipients to receive money the way that suits them, whilst you can enjoy the convenience of sending funds via your mobile device.
Transfer money abroad to other mobile users 
Many money transfer apps give you an option to send money to other mobile users. These mobile-to-mobile money transfers are ideal for younger users or tech-savvy friends and family. Recipients can use the money for airtime, online purchases or other payments via their mobile. Use your credit card, debit card or eWallet to transfer money from Sweden to mobile users in other countries.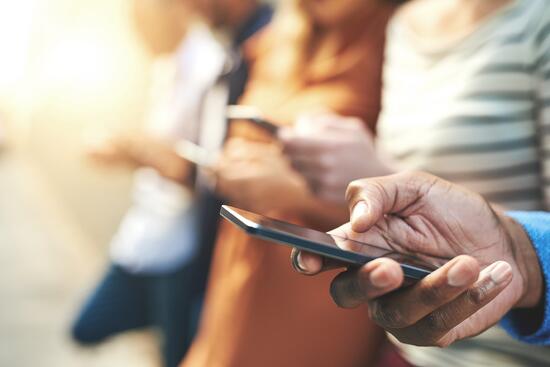 Create a secure eWallet for instant money transfers
Creating an electronic wallet (eWallet) is a great way to simplify the money transfer process and save you time. By using a secure eWallet, you'll be able to make instant transfers to loved ones abroad, at home or on the go, quickly and securely via your mobile.
You can top up your eWallet whenever you like, within the mobile app, using your credit card, debit card, or bank transfer – top-ups should be free of charge.
For credit and debit cards, you'll need:
The 16-digit number
Expiry date
CVV number
For bank transfers, you'll need:
Unique bank account number
Sort code
Summary: Mobile money transfers are the future of global remittance

Mobile applications are increasingly influencing the way we do things and how we purchase products and services, but they're driven by user demand for speed, convenience and flexibility. That's why mobile money transfers are the future of global remittance.
TalkRemit is the fast, flexible and hassle-free money transfer service. And we're pleased to announce that you can now use TalkRemit in Sweden. Send money abroad from Sweden using our trusted money transfer app. Our remittance fees are now the lowest on the market – so we're your low-cost solution too!
Want to know which countries you can send money to using TalkRemit? Find out here: Global Money Transfer Receiving Countries Available with TalkRemit.
Learn more about our global remittance service or simply download our money transfer app today.
TalkRemit is an FCA-regulated and fully-verified financial institution, which uses cutting-edge technology and security to ensure that your money is in safe hands and your payment details are protected. We even offer a money-back guarantee on all transfers to give you peace of mind. Any questions? Contact our friendly Customer Support Team or explore our FAQs, which should answer any queries you have about our global money transfer service.