Choosing the Right Platform to Send Money to Nigeria Online
For the Nigerian diaspora across the world, sending money back home to family and friends is commonplace. If you regularly transfer money to Nigeria, you need a fast, secure and reliable solution. Online money transfer platforms are a convenient alternative queuing at banks or remittance agents. We explore the key considerations when selecting a platform to send money to Nigeria online.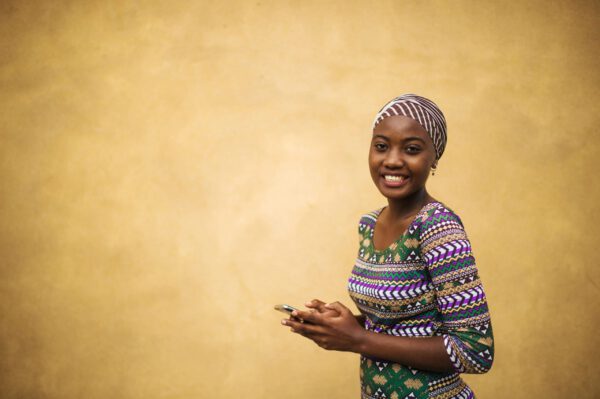 What is the best way to send money to Nigeria online?
There are various money transfer service providers offering online remittance services, each with their own benefits. So, how do you know which is the best option for you? It depends on your preferences. Do you prefer to send money directly to bank accounts in Nigeria? Is cash pick-up your favoured payout method? Do you want to use your mobile for money transfers?
When selecting the right platform to send money to Nigeria online, it's important to consider other factors, such as speed, flexibility and peace of mind. Knowing that your money transfer solution is secure and reliable is vital for most users.
Use a trusted money transfer solution
Our research has found that trust is the number one factor for users when deciding which solution is right for sending money abroad. With bank details and personal data involved, this is no real surprise. But it is also about having a service that your recipients feel comfortable with. Family members back in Nigeria, especially the older generation, are likely to have certain brands and services they're used to using and that they trust. The same goes for remittance.
These are some of the things you should expect from a trusted remittance solution:
Reliable delivery of funds

No frustrating transfer delays

No hidden fees or charges

Competitive exchange rates

Cutting edge technology & threat-protection

Fully-licensed and regulated Electronic Money Institution
TalkRemit ticks all these boxes and more. We are an Electronic Money Institution regulated by the FCA and we only partner with trusted third parties, which have a proven track record in providing reliable remittance services to countries in Africa. We also offer a money-back guarantee to give users peace of mind.
Send money to Nigeria online your way
It is important for your chosen remittance service provider to give you the flexibility you need. Everyone has their preferred method of sending and receiving global money transfers.
We give users flexible payout options to suit the preferences of your recipients. So, even if you want to send money to Nigeria online, from your credit card, debit card or eWallet, your loved ones back home can receive funds at bank branches and cash pick-up locations. 
For money tech-savvy recipients, you can send money to Nigeria online to mobile wallets using our eWallet feature.
Mobile money transfer apps
With so many people using their smartphones these days to make online purchases, we know the importance of offering remittance services via mobile. It gives the diaspora community a fast and convenient solution for making global money transfers on the go and from wherever it suits.
Our mobile money transfer app enables users to make super-fast transfers from their mobile wallets.
Save money by doing your transfers online
Another benefit of sending money to Nigeria online or via mobile should be cost-savings. Banks and remittance agents can add on hefty fees and charges for international money transfers. Compare the fees that different money transfer services offer when considering which platform to use to send money to Nigeria online, as these fees add up over time if you transfer money abroad regularly.
TalkRemit now offers the lowest fees on the market. We want the process of sending money online to be hassle-free, and this includes keeping our money transfer fees low. 
In fact, all transfers to Nigeria with TalkRemit are currently fee-free – offer runs until the end of September 2019. 
TalkRemit: The all-in-one money transfer and chat service
We hope our blog has given you a good overview of the key benefits of money transfer apps and online remittance services. There are a lot of factors to consider when searching for the best way to send money to Nigeria online. 
TalkRemit is the fast, flexible and hassle-free solution and we're the only money transfer app that combines remittance services with free instant chat and video messaging features. This gives users an easy way to stay connected with family and friends directly from the app. Learn more about TalkRemit on our website or why not download the app to try our mobile solution?